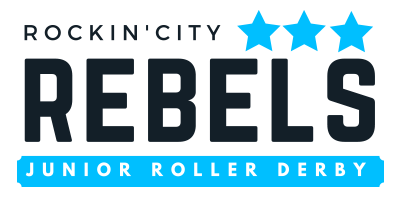 Junior Roller Derby
Rockin' City Rebels is an inclusive junior derby league for skaters ages 8-17 years old. We are dedicated to nurturing self confidence and body positive attitudes through camaraderie and sportspersonship.
A full schedule will be provided to members, our competitive season runs January-May with finals in the summer (June, July).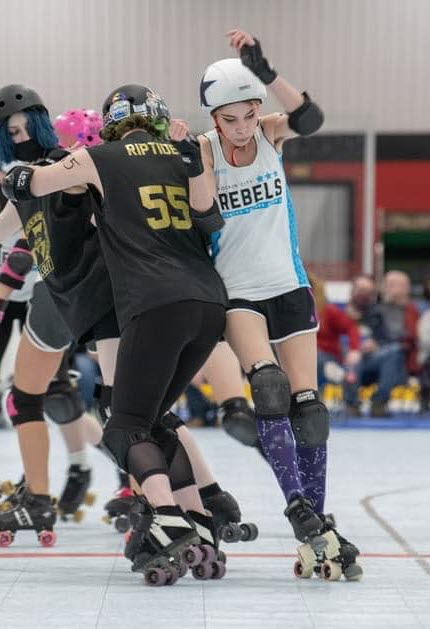 WHAT is Junior Roller Derby?
Beginners build upon their roller skating skills to learn basic skills needed for roller derby such as stance, stride, stops, and falls. Coaches will work with the skaters on controlling themselves while on skates. Roller derby rules are introduced. Our skaters must master these basic skills before they graduate to the next level (Level 1).  
Our Intermediate practice group is a mixture of skaters who passed Level 1 assessments and/or Level 2 assessments and are not ready for full contact. "Leaning" or positional blocking is a main focus for this group. More details about the rules and scoring are discussed. Our Intermediate skaters may be scrimmaging at practices so please have a black and a white T-shirt with you at every practice. 
The Advanced practice group is composed of experienced skaters who play full contact roller derby (Level 3). The Advanced group attends an additional practice time each week. Our advanced skaters may be scrimmaging at practices, please have a black and a white T-shirt with you at every practice.
Skaters are individually assessed for skills and knowledge of the rules of the game, they move up in level when they are deemed safe by coaches to do so.
Fee Schedule:
Enrollment Fee $25.
Junior Skater Insurance is $40 per calendar year.
Monthly dues are $35 for Beginner/Intermediate group skaters.
Monthly dues are $55 for Advanced group skaters.
Rates are subject to change.
Need time to learn how to skate? Check out Quad Squad!
WHAT EQUIPMENT IS REQUIRED?
Gear required before getting on the track includes:
Quad skates
Skate helmet
Elbow pads
Knee pads
Wrist guards
Mouthguard
A water bottle is recommended to keep on the track during practice.
Meet Our Coaches
The coaches have First Aid/CPR Certification, CDC HeadsUp! Concussion training, Safe Sport APS Training and background checks
We are supported by parent volunteers throughout the season (ask coaches how you can help!)
Our training staff consists of active and retired roller derby players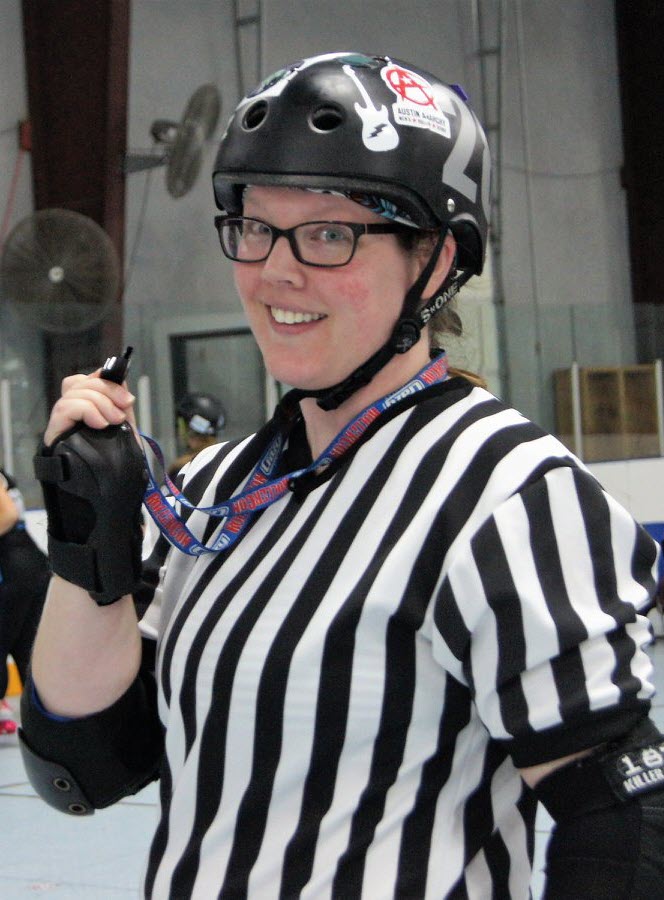 Hot Mitts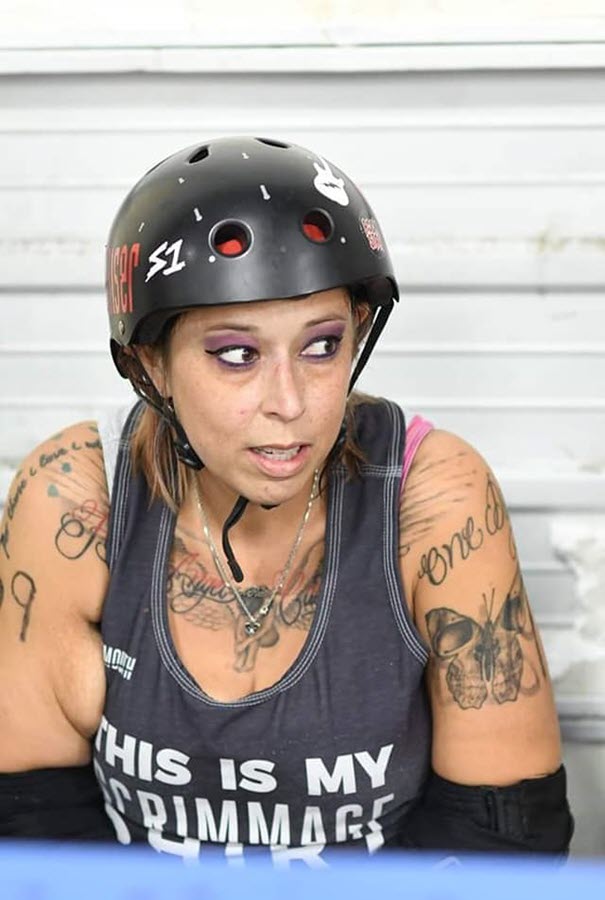 Hal' Raiser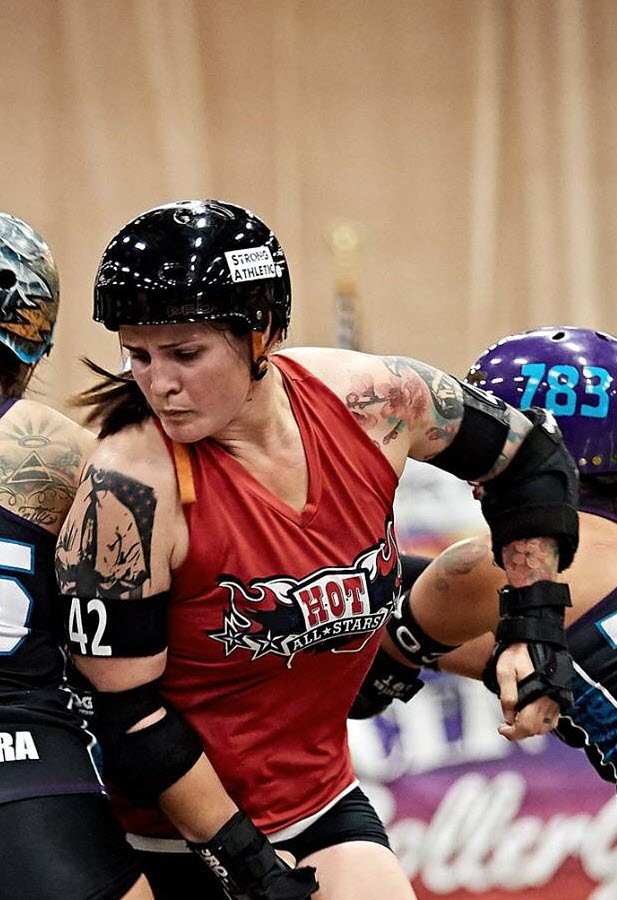 Mad D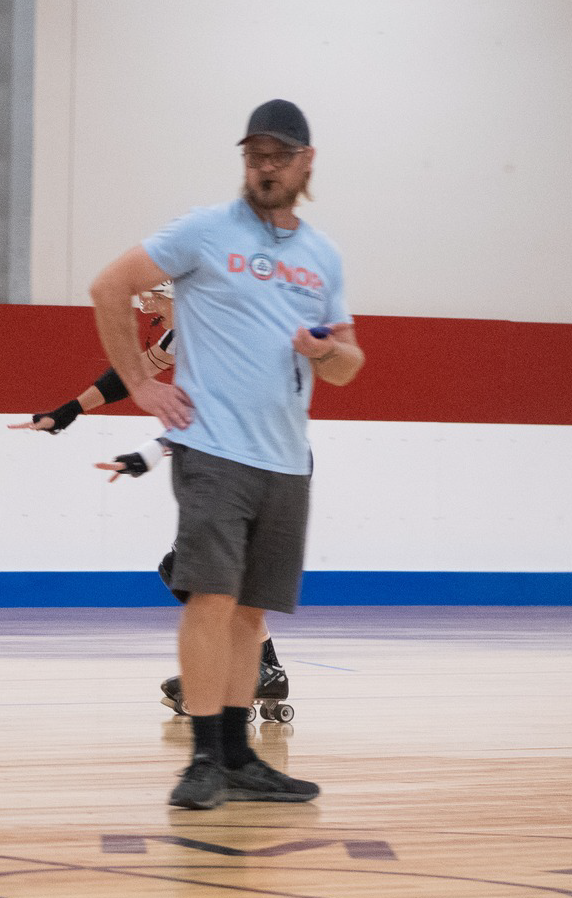 Coach Joe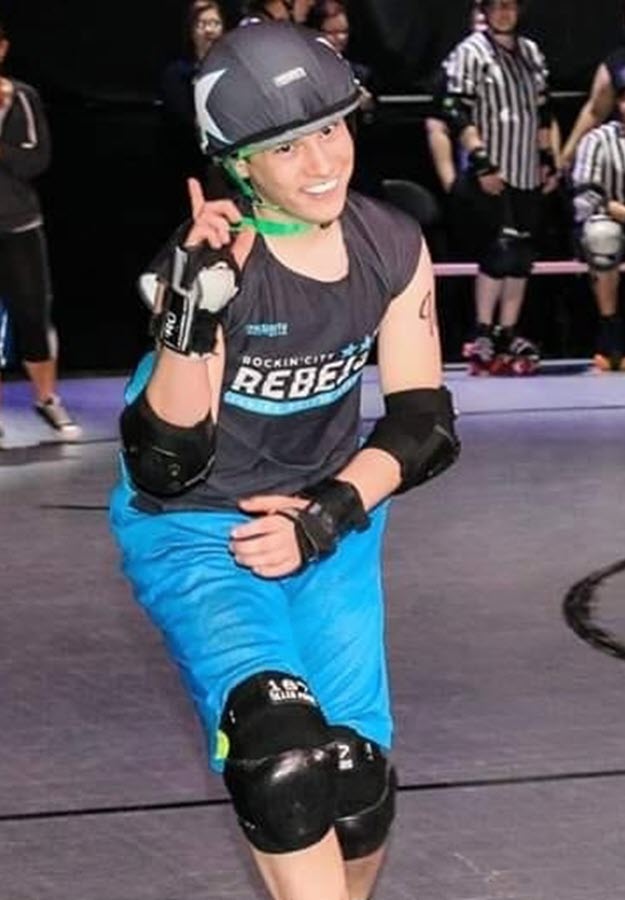 BluRay