Welcome to Rockin' City
We're excited to see you! Let's cut to the chase, you're here for merch aren't you?
Schedule
We can't wait to get back to shoving our friends around the track! But until we can do so safely, we have plenty of outdoor and socially distanced skating opportunities for you to hang out with us. 
Get That Swag
We know you love to support your favorite league and even your favorite skaters! Check out our shop for all our derby related gear.
Want to Know How to Get Involved?
Roller derby has a proud and extensive past that has made the present game unique, intense, and empowering for individuals around the world!  We want to share the love of roller derby with individuals of all ages.
If you would like to support us and our dreams, please consider donating or becoming one of our sponsors!
Donate Via PayPal
While we may not be paying for travel fees, our league still costs money. We have our own facility that requires maintenance and upkeep, and any assistance you provide will go straight into our organization in very tangible ways!
Become a Sponsor
As a completely volunteer run non-profit, Rockin' City is proud of the commitment to the community that we've made through the Rock Sports Arena. With your help, we can continue to grow and promote athleticism for children and adults in the area.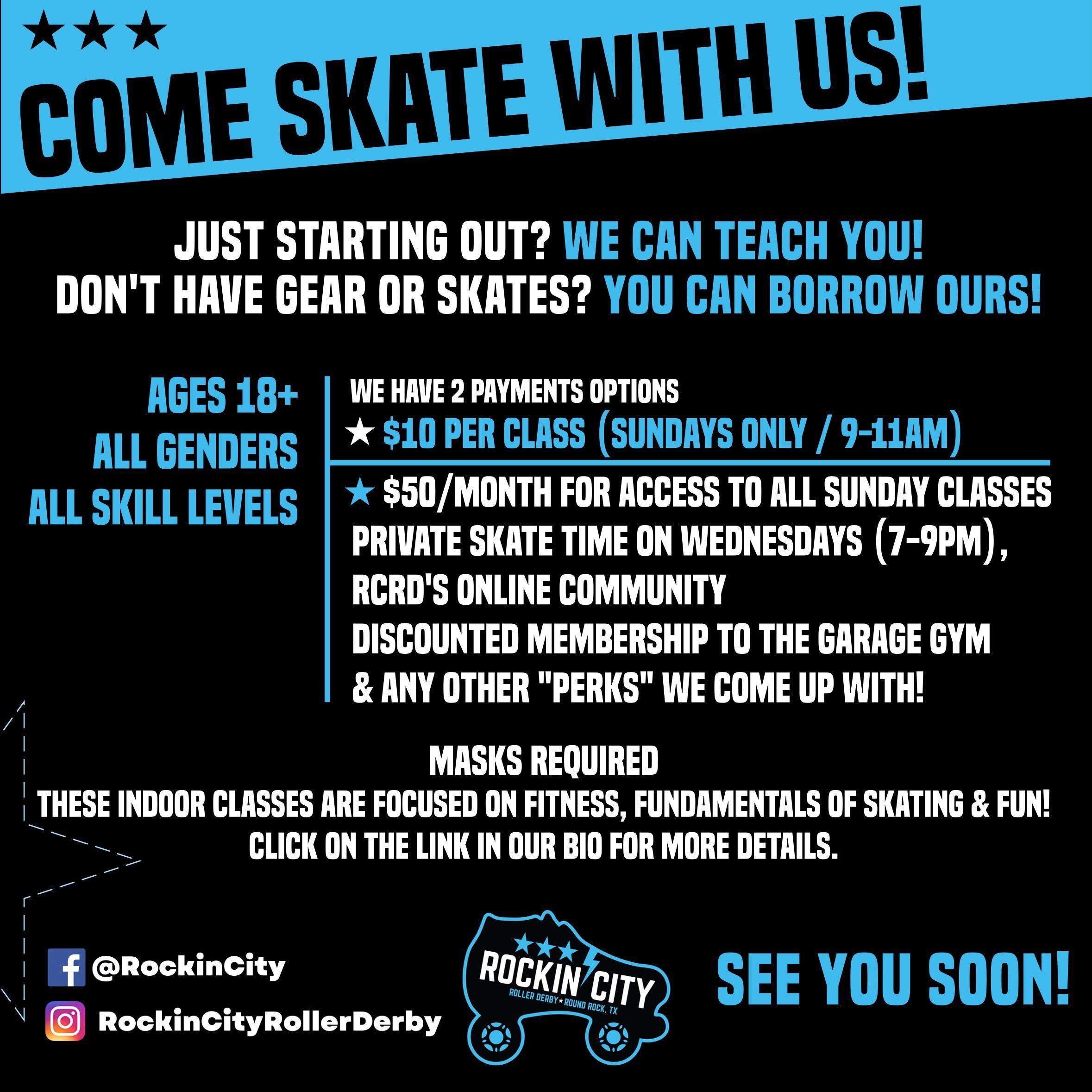 Thank you to our Sponsors!
We appreciate every single one of you and you make a valuable difference in our community. Thank you for supporting us in all that we do.